Vintage Repoussé Copper Water Jug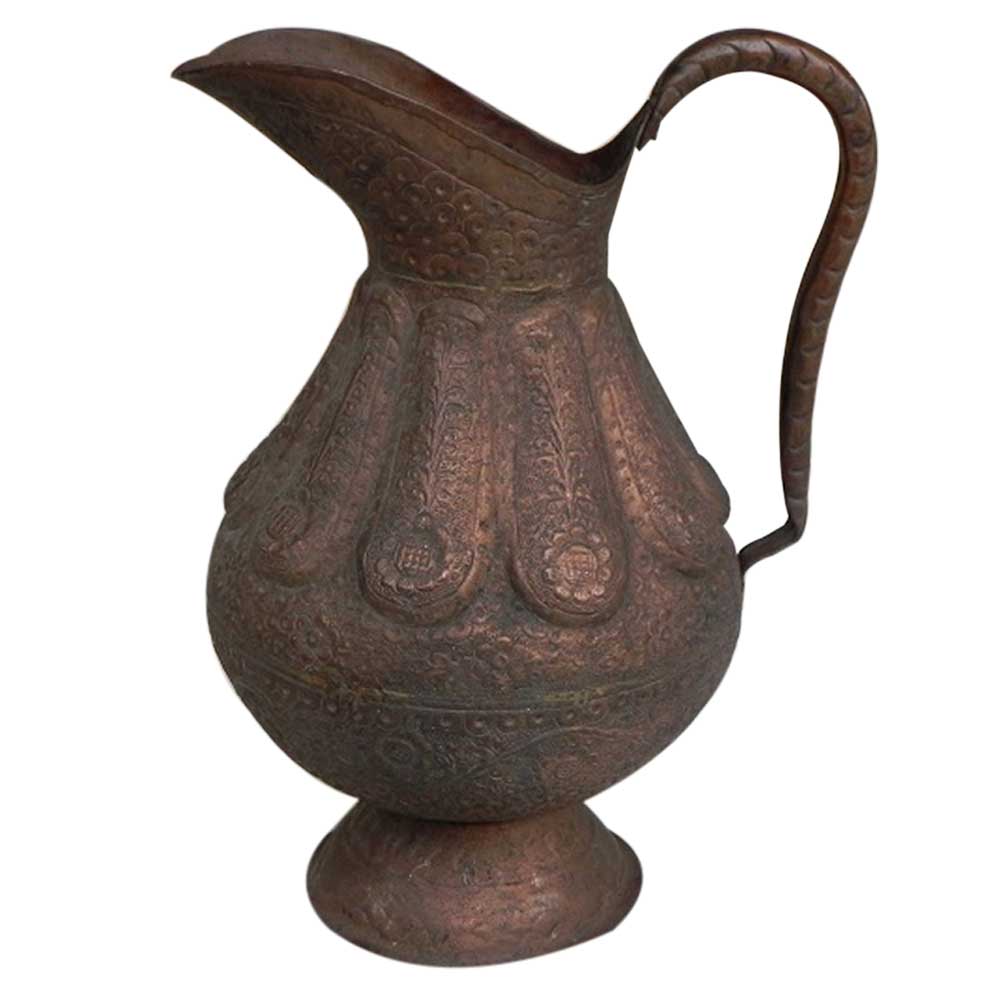 Hover
Click on image to zoom
Description
A Handcrafted Very Traditional Looking Pitcher with Decorative Handle Made to Store Water. The Style is Unique and Each Jug is Individually Handcrafted to Create Extraordinary Looking Pitcher That Forms a Part of Your Vintage Collection.
Material: Copper
Dimensions as Follows:
(A)Height: 13 Inches X Diameter 10 Inches X Mouth Diameter 6.5 X 4.25 Inches Approx.
Posted in: Statement Pieces, Vintage Indian Kitchen, Vintage Jug
Product Code: VJ-1/1805
Size: 13.00
Material: Copper
Color: Copper
Height: 34.29 CM,
Width: 22.86 CM,
Length: 19.05 CM,
1 In Stock