Top 5 Color Schemes for Your Home This Spring 2016
Posted By: Mukesh
27 May, 2022
Coloring your home is a great task but once you accomplish this duty you feel contend with what you have done for your home. You bask in the glory of your own work and feel good about it. But before painting your home you should know what is trendy in the year 2016 so that your coloring of home should catch everyone's eye.
White is the catching trend: You can go for a white color décor all around because it will give a royal feel to your house. You can have a grey borders which will give a modern styling to your home. White is the best color because it carries flamboyance and style. White color oozes power and is very polarizing. It is the best color for traditional as well as modern homes.
Soft Greenish color: A green color will give your house a greenhouse effect and also green color is very soothing to the eyes. The green color makes good shades with your house furniture and fixtures. You can also go for soft-grayish green which is the most recommended colors these days.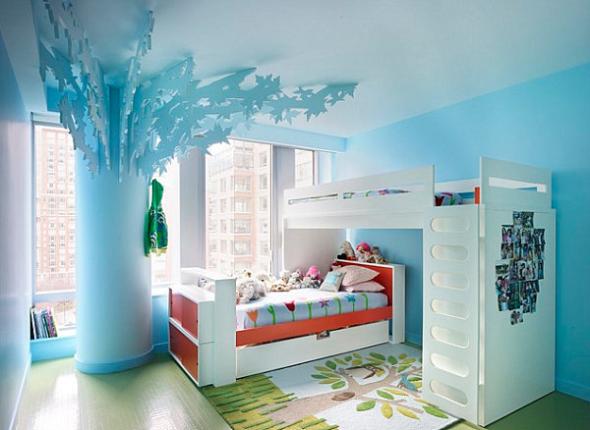 Horizon gray: A light shade of gray color will also look great on your walls. The gray color can not only be confined to your bedroom but it should also made to be a great décor for your living room as well. It has become a necessity to shift from more darker colors to a more soft and serene colors in 2016.
Cappucino White: Cappucino white is another trending color which looks very delicate and gives a creamy neutral look. It gives a peaceful calm to any space whether it is the home or the office. Not only that if you paint your kitchen with it then also it gives a neutral look to it.
Blue Cloud: The Olympic way- Blue throws a mystic beauty to your home and gives a great appeal to the home. It is just opposite the creamy neutral and it gets the nod from Olympic. It has a sparkling and natural along with deep undertone which resembles the ocean on a clear day. You should remember that the bright hue with neutral tones should be mixed in a proper manner.
Although these are the top five colors for painting your home in style but you can go for different other colors which will add beauty to your home. The home can be painted in great style and a painted home gives a great look. The freshly painted home also gives long lasting effect to your home. A great home looks even great with some good dash of paintings on your ceilings and walls of your home. Remember that every room in your home has a distinctive feeling and it provides a beauty which is unmatched. Here are few more painting tips for your home which you can get for your home to add beauty to your home.
Go green is the new mantra: Green is a color which is very eye catching and has been considered as the best found colors this season. It is good for porticos facing the greener side of your house. This shade fits perfectly with the greenery surrounding your house and is also the color of environment.
Piano Key Color: Piano Key color gives a great look to your home. You can have a great look for your home with the Piano key style painting. Here you can have ceiling in Black and the walls with white colors which will give a classy feel to your home.
Give a darker look to your kitchen: Instead of having a sober look to your home you can go for a darker look to your kitchen which will match with your kitchen cabinets. You can go for different kinds of colors from dark brown colors to a great shade of dark colors giving a great look to your home.
So these are few coloring scheme for your homes. We would suggest you that do not take the help of an inexperienced and uneducated painter who will be fooling around within your home and do not give a great look to your home. If you have good painting sense then you can go for painting your home on your own or else you can take the help of professional companies like Berger and Nerolac who with their professional painters give a great look to your home.
The advantage of Berger paints are that they come with great machine and have a technique of spray paintings which gives a long lasting effect to your homes. They also paint your homes without spreading too much color around which gives a cleaner look to your home. You can go for great paintings style which will create a canvas kind of look to your home.
You should remember that children's room should be painted with their whims and fancies keeping in mind. You can have a rainbow style coloring for children's home and also you can have some textures in it in the form of birds and trees. Similarly the dining space can have some coffee mug painted around and should have beautiful design in great patterns. If you want to have a great kitchen you could give a great design with mix and match colors so that it should resemble a picture perfect kitchen for you. You can have your porticos colored with green because the green color resembles peace and serenity.
Similarly if you are painting your garage you can have a model of car and few instruments painted on it. Not to forget that every part of your home including the outhouse has its own significance and the outhouse should have a coloring scheme which matches your mood after all it is the place where you sit and relax. In this way by following the above mentioned tips you can give a great look to your home and it will giv e along lasting effect on you as well as the people who visit your house.