As long as an art is mystical or linked to religion I am fond of it, says Mrs.Cappaï on her attraction to figurines of old religious representation. The sober walls on her living room are decorated with nandwara, tanjore and modern paintings. Even though some paintings are modern they still represent a cow which is a religious symbol, says Mrs.Cappaï.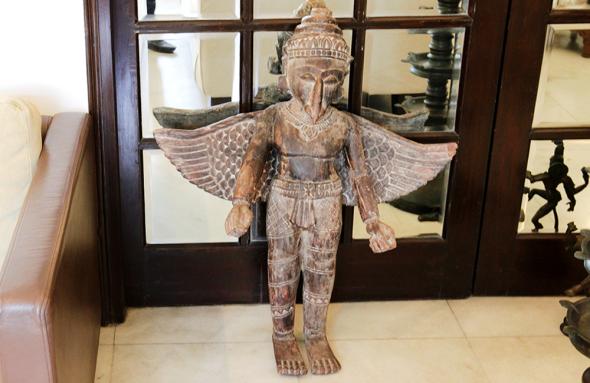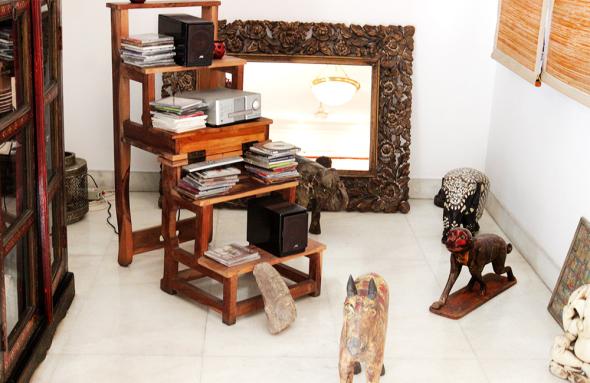 With both Mrs.Cappaï and her husband having an interest in decor they like to collect handicrafts from the old markets of India and try to explore as much and buy whenever they travel around the country. The Buddha statue in the living room was bought during their travel to south India, she recounts how she 'still see the image of an old man helping his son create his first Buddha figurine'. She buys the objects before considering the place to put it then she later arranges it with the furniture.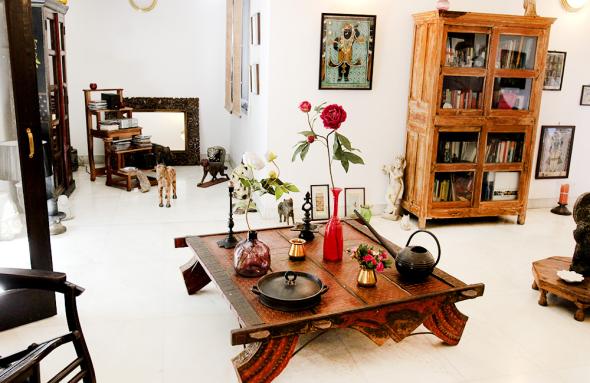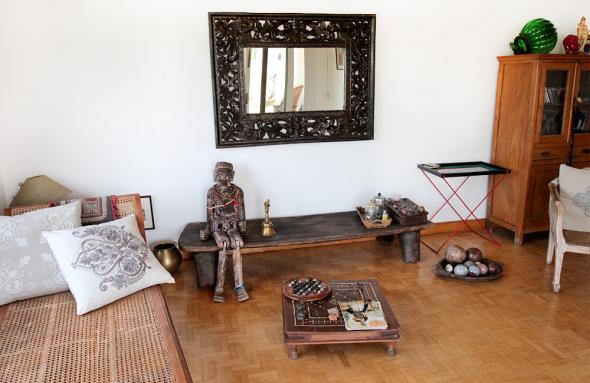 The house comes with a lovely balcony on the first floor, the spacious area makes it convenient to spend most of their time outside. With birds flying and chirping around the surrounding nature Mrs.Cappaï calls it an 'art itself'. They use the balcony to dine most of the time especially breakfast and dinner. She loves gardening and takes care of the garden herself and has manges to successfully grow Chinese oranges, lemon and a bunch of gorgeous white champas which are her favorites. "The fruit trees adds green, blooms flowers and provide fruits with amazing aromas", says Mrs.Cappaï.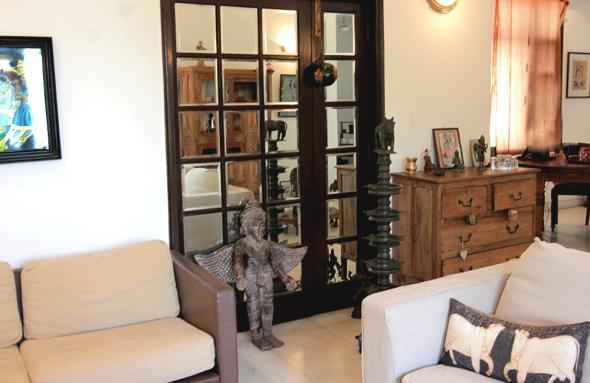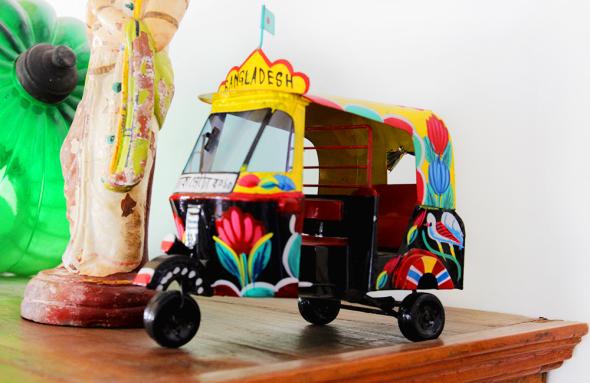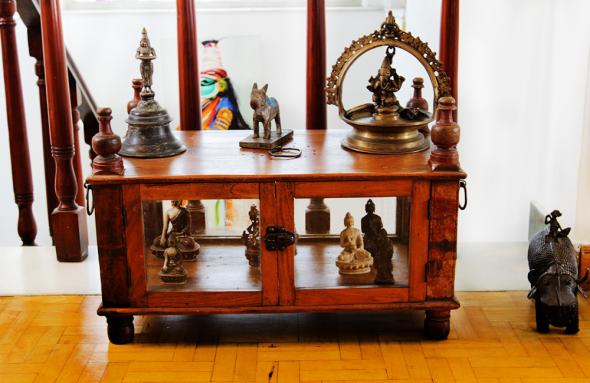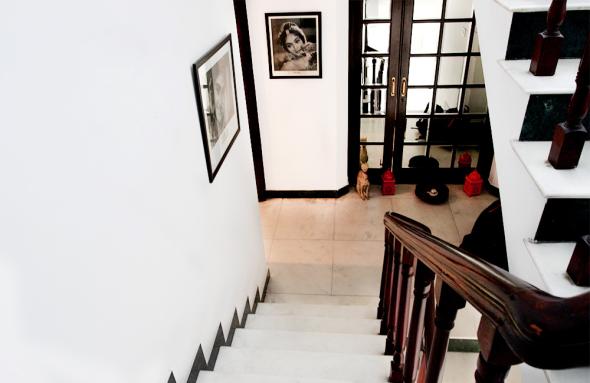 She shops online for classical things like lamps and finds it convenient when a person does not have time to go out shopping. She explains how she has discovered objects she likes from the museums are also made by local craftsmen who later sells them in the market. "I have to stop collecting because I have no more space and after you put too many things, everything is lost and you cannot see it", says mrs.Cappaï on trying to make each of her art collection stand out.