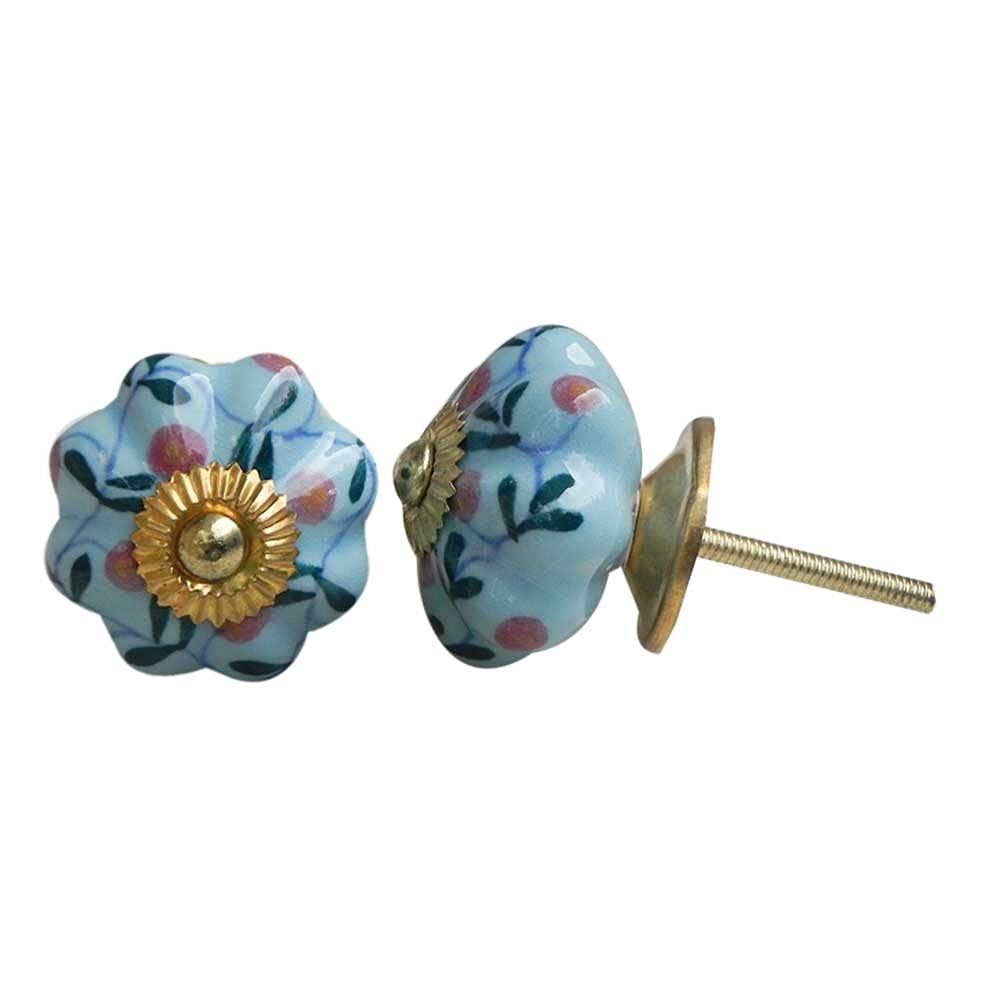 Hover
Click on image to zoom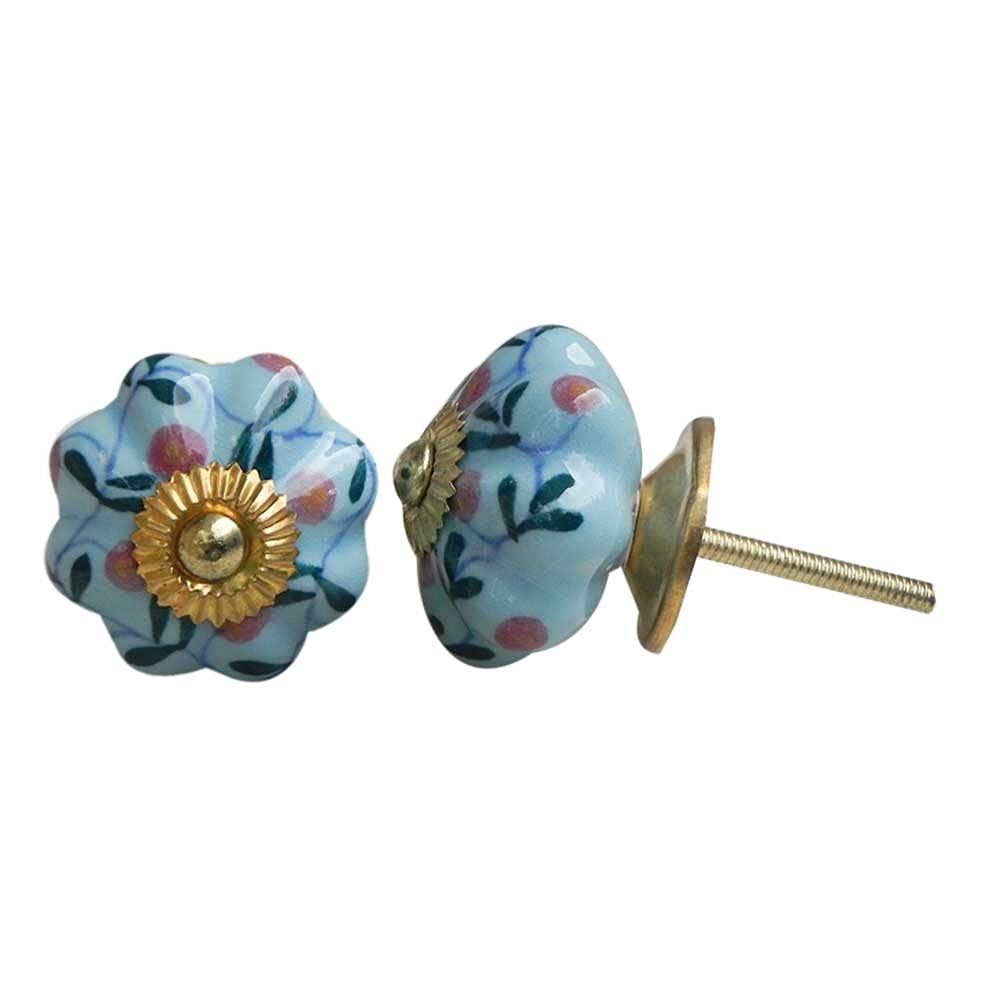 Description
Blue floral ceramic knob with floral pattern. Ideal for kitchen cabinet, chest drawers, kitchen dawers, almirahs, etc.
No additional hardware required
pack of one piece
Material ceramic and Metal
1.50" diameter approx.
1.50" projection approx.
Bolt can be trimmed to size
Hand Made
Available in silver, golden and antique fitting.
Posted in: Knobs & Handles, Ceramic knobs, Ceramic floral pattern knobs
Product Code: MCK-09