You will be surprised to note how easy it becomes to start your day quickly and smoothly with just a few changes here and there. Your one-time effort will give you excellent results, and then getting ready will not be too time-taking. Whether it is hair clutches, hair bands, clips, silver jewellery, or more, keep them organized and use them whenever you are getting ready to be the center of attraction at a party.
9 Ideas That Shall Help you Organize Your Fashion Accessories Properly
We understand your pain and the time that goes into looking for that 'elusive' earring or the pendent when getting ready in the morning or for some important function. Some simple hacks can help you streamline your efforts and make it possible to easily look for anything and everything you are looking for in your fashion accessories. Let us go through these amazing ideas.
1. Choose an Empty Dresser
Start by emptying one of the drawers and keeping it only to store your fashion accessories. Starting with a blank slate will give you a chance to organize and store things conveniently and more easily. Make optimal utilization of your empty dresser so that you can put a lot of fashion accessories without any trouble. Cover the base of the drawer with plain paper or a plastic cover so. Placing liners on the base keeps the accessories and the base of the drawer protected. Clean your fashion accessories or dust them thoroughly before placing them inside. Place long items like hairbrushes, combs, etc., on one side.
2. Go on a Decluttering Spree
Get a thorough check of all the stuff you have and do away with those you no longer use or require. Make space in your drawer, so that rest of your things are stored nicely. Create a separate space to store silver earrings. You can also use a small box to store these little charms and place them in the drawer. This way, whenever you look for your favourite hoop earrings, you will take hardly any time to look for them. You will also get ready in no time. Thus, keep aside pieces that you no longer need and donate them or repurpose them.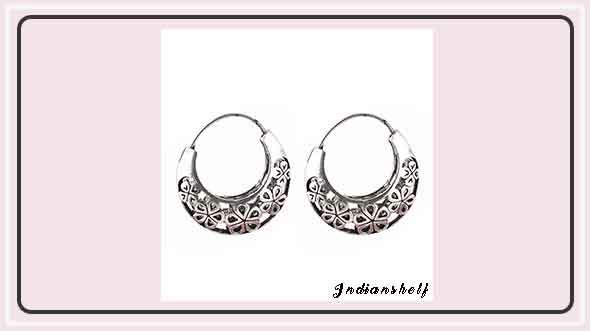 Go on with the inventory of your fashion accessories and see which ones make sense to be deposited in your small chest of drawers. Some things may be big enough to go into your closet instead of occupying precious and limited space in your drawer. Remove bulkier items and place them elsewhere so that your drawer has ample space to store necessary items like silver pendants, clips, and other charms.
4. Store as per your daily routine
It is recommended to organize fashion accessories in a chest of drawers as needed in your day-to-day routine. For instance, you will need your hair clip, favourite fragrance, and silver bracelet first thing in the morning when you are getting ready for your office or college. Keep them in a floating tray so that it is easy to grab them and wear them while on the go. This way, you will not have to spend more than a few seconds looking for them. Things that you use not so frequently can be kept in different compartments created in the drawer. If you are using a chest of drawers, keep things frequently used in the first drawer, followed by relatively less frequently used.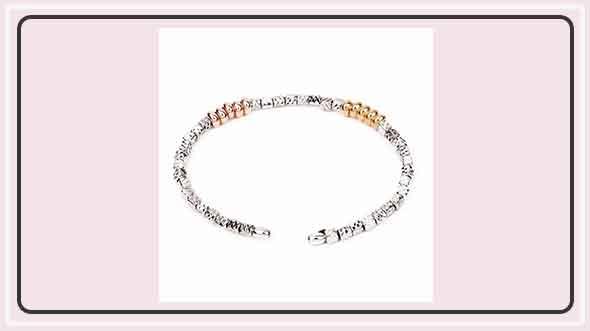 5. Learn how to store and organize
It is important to learn how to store and organize things to occupy minimum space. See if your hairbands can be grouped and kept together instead of placing them adjacent to each other. Similarly, if you are fond of wearing silver anklets, you can keep them together in a small box so that it is easier to retrieve them whenever you wish to wear them on. Keep each pair inter-paired with each other to not waste time looking for the other piece. Buy small boxes or make compartments in the drawers for easy placing of these items.
6. Dividers for smaller charms
If you have a lot of charms and fashion accessories, you need to divide your drawer space using compartments or dividers made up of flexible material. This way, you can keep them separately and ensure that these do not get jumbled up together. You can also use bins, baskets, and drawer organizers that are easily available in the market. Go for differently-sized compartments as per your requirements and keep your accessories well organized.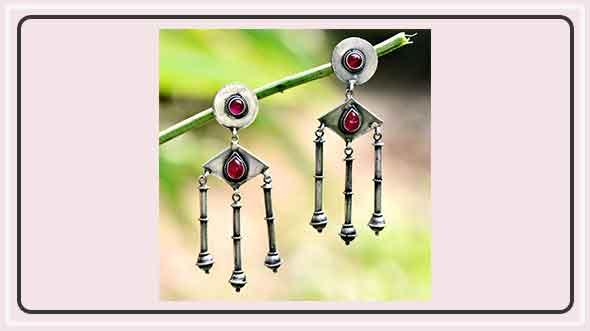 7. Keep your Trinkets Smelling Fresh
When things are kept for a long time in a dresser, they may smell bad. To ensure things do not smell bad, it is better to keep pot pourri or sachet fresheners in the darwers. These days, scented drawer liners are also available that can be placed at the bottom. It will ensure your hairbrushes, hair clips, and other accessories continue smelling fresh. You can make potpourri at home and place them in a small cotton bag. Another simple idea is to place a scented soap in the drawer.
If you have a lot of fashion accessories and it is not possible to squeeze them all in a small chest of drawers, make way for extra drawers. When filling these drawers, the last one often stays empty as we are less interested in bending down to pick up things. Instead of haphazardly stashing everything in upper drawers, make the best use of the lower drawer and store very rarely used things.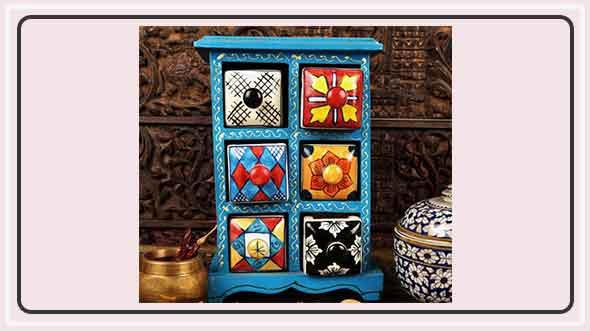 You can show your inimitable style by placing your favorite fashion accessories on the dresser top in a pretty basket. It will look nice and make it easier to use them. Thus, keeping your favorite essentials closer will also help you organize your things. Keep a lovely vase or a photo frame to augment the beauty and elegance of this area.
Keeping these lovely ideas will surely help you keep your fashion accessories well-organized and stored.